KIDS ENTERTAINMENT
circus skill education and workshops
Ryn is a highly experienced youth circus trainer and entertainer. She has a passion for sharing her love of circus with young people; bringing joy, laughter, and facilitating those astounding
'I can do it!"
moments. Learning circus skills helps to increase hand-eye coordination which improves reaction time, reflexes, spatial awareness, strategic thinking, and concentration. It also helps build confidence, self-esteem, perseverance, as well as social and emotional wellbeing… Not to mention it's lots of fun!
Ryn is a fully insured instructor and performer and holds a Victorian Working With Children check. She has received COVID-safe training and is well practiced at maintaining safe and hygienic circus equipment.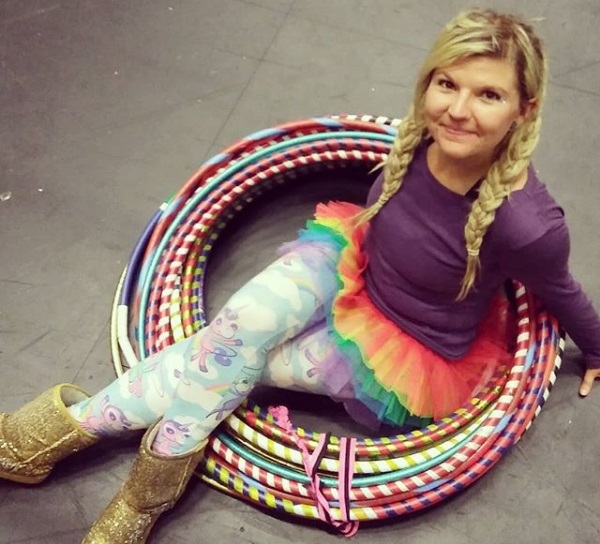 Circus skills for everyone.
Ryn has taught circus to a variety of young people from 3-18! This includes in-school sports programs, wellbeing programs, school holiday incursions, youth group workshops, community play spaces and festival kids-zone workshops. Some of these skills include hula hooping, juggling, poi, stilt walking and human pyramids. Ryn is also a circus trainer with Dream Big, a Melton community program celebrating the arts, culture and wellbeing. During her time with Dream Big she has facilitated lunch-time circus clubs at high schools, an after-school family circus club, workshops at specialist schools and alternative education settings, and Dream Big Festival events.
Ryn has choreographed and produced youth circus acts and shows featuring the talented young people of the Family Dream Big Circus Club. Highlights have been the ElectroCatz – a much loved act featuring hula hooping cats, and Change the Channel – an intriguing show about a mysterious magic remote control featuring 5 unique acts!
Ryn is also an early childhood educator and featured in the first episode of the
exceptional.education podcast series from anzuk.education
. Her understanding of the developmental stages of children provides her with insight when structuring programs which are both fun and educational. Workshops and sessions can be tailored to suit a range of requirements.
Ryn also has a lot of experience teaching school holiday circus incursions, in-school PE workshops, fun-day school workshops, welcoming and community events, and school camps.
Ryn facilitates out-of-school circus workshops for youth groups and community fitness activities. She has co-ordinated community festival 'come-and-try' circus spaces and Kids Zone workshops at music festivals. She can add fantastical family-friendly entertainment either as a roving performer or stage act to any event.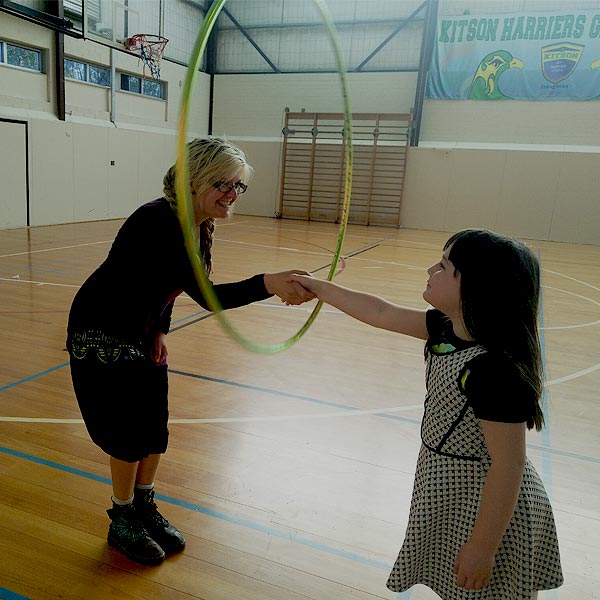 HOOP WORKSHOP
Ryn shares fantastic hula hoop tricks and games tailored to the ages and abilities of participants. Ryn teaches a fun program where participants feel great about learning new skills, building confidence and teamwork while sharing creative ways of being active.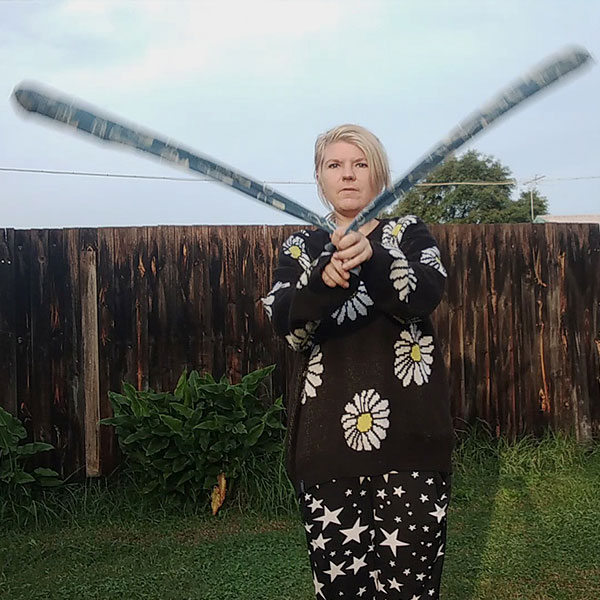 POI WORKSHOP
Ryn teaches numerous poi skills with one and two poi tailored to the age and abilities of participants. Participants are amazed to learn skills such as the butterfly and weave whilst building their gross motor skills.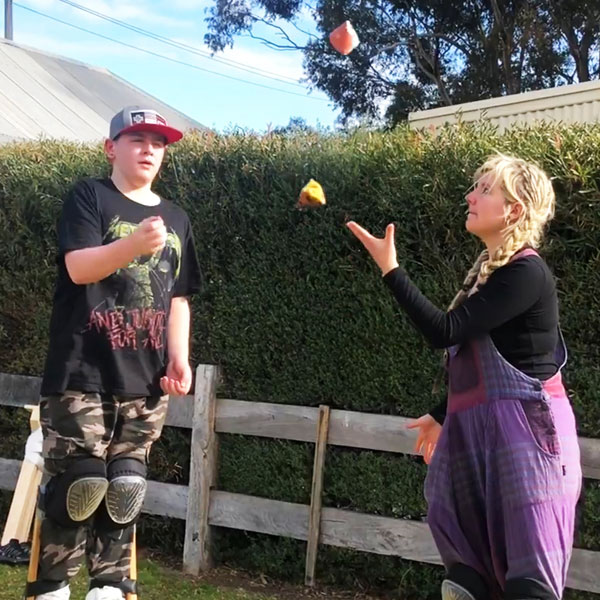 JUGGLING WORKSHOP
Ryn teaches juggling skills tailored to participants. Skills include one balls tricks, two ball tricks, and the classic three ball cascade as well as partner juggling and balance! Juggling builds coordination and focus and gives young people a sense of achievement as they learn new skills.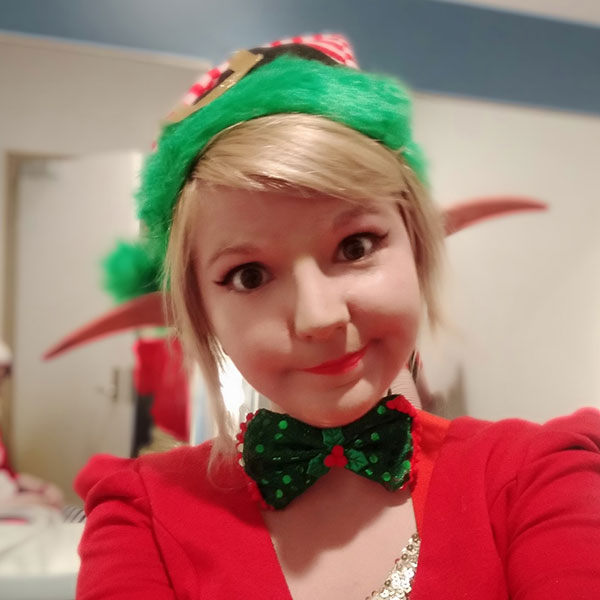 MIXED CIRCUS WORKSHOP
Ryn teaches multi-prop workshops giving participants a taste of everything! These workshops can include juggling, poi and hula hoop!
CIRCUS PLAY SPACE
Circus play-spaces provide great entertainment for kids and families to have a go at a variety of circus skills. These spaces offer a casual 'come-and-try' space where participants can join at their leisure. Circus play-spaces are a great addition to community events, school social days and festivals.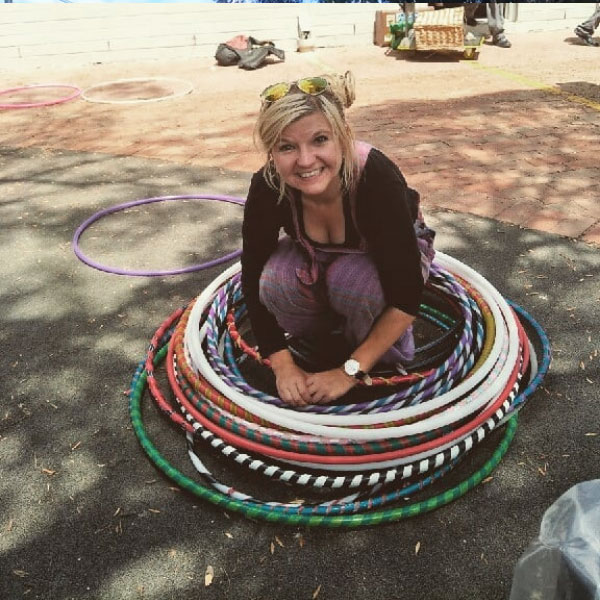 MAKE YOUR OWN CIRCUS EQUIPMENT
Ryn can provide workshops on how to decorate your own hula hoops, make juggling balls and poi! These workshops can be provided alongside skills workshops and participants can take home what they create!