Within Ryn Hooligan's extensive range of acts there is sure to be something to suit your event. From cabaret shows to corporate functions, festivals, community events, and beyond.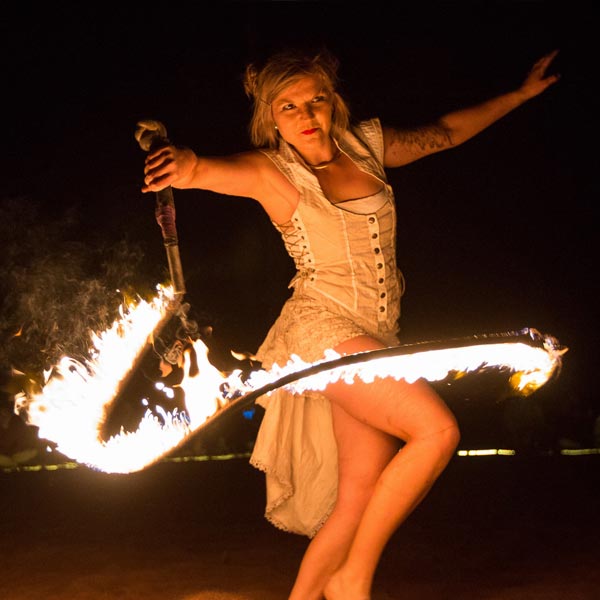 FIRE
Fire performance will certainly impress your guests and leave a lasting impression! Ryn is skilled in the manipulation of several different fire props and never fails to bring her warmth and light to events. Her prop of choice is the fire hoop, which she has been performing professionally for 9 years. She also performs a smorgasbord of unique and eye catching apparatuses. Fire palms, eating, fans, poi and the impressive fire whip are common props in her shows. She also performs with unique fire costumes including a fire headdress and belt. Ryn has recently been combining her skills in fire with partner acrobatics.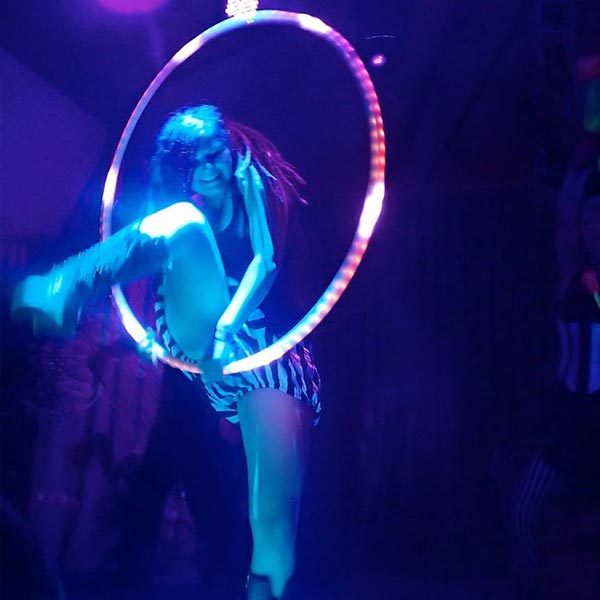 LED
Looking for something to brighten the darkness? Spectacular LED glow hoops provide impressive rainbow visual displays which will WOW spectators. Effective both on stage with DJ's or roving in the crowds, Ryn's fast-paced style of dance hoop will impress. Ryn uses 2 top-of-the-line Phoenix hoops which are completely customisable, programmable, and synced for personalised performances. LED is a great alternative when fire performance isn't suitable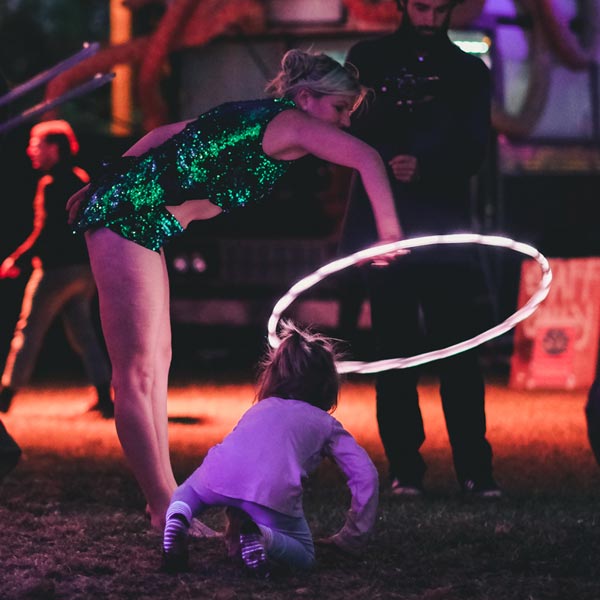 ROVING
Roving entertainment is a great way to liven up an event. Ryn can entertain and wow crowds and guests as the mingle and enjoy your event. Roving performances can include the use of day hoops, LED hoops or small fire in a variety of colourful costumes. Whether you want to add just an extra bit of sparkle to your event or have a full theme in mind Ryn is ready to light up the crowd. Ryn is also deep in the creation of interdimensional LED hoop roving costumes ready for the Summer season… Keep an eye out for this!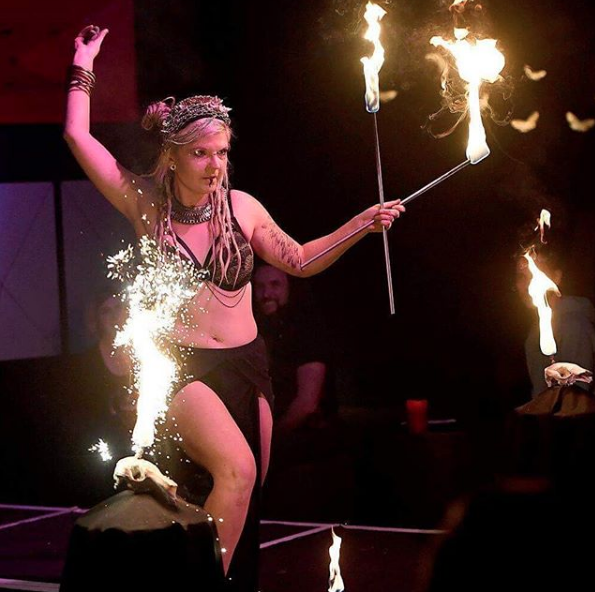 SOLO ACTS
Looking for stage acts?
Ryn has choreographed character stage shows available for bookings. Suitable for cabaret, variety shows, private and corporate events. Custom acts are available by request as well as virtual/online performances.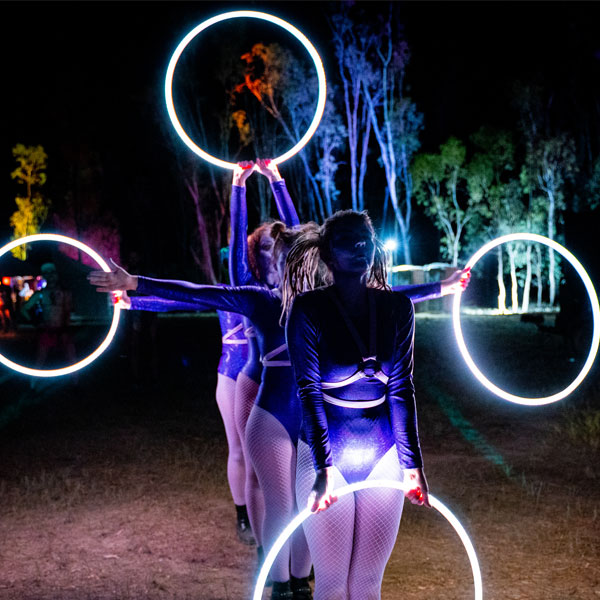 GROUP ACTS
Looking for group stage acts?
Ryn has teamed up with some of the hottest talent in Melbourne to collaborate with and bring you mind blowing multi-person shows. From duos to trios, to larger group performances.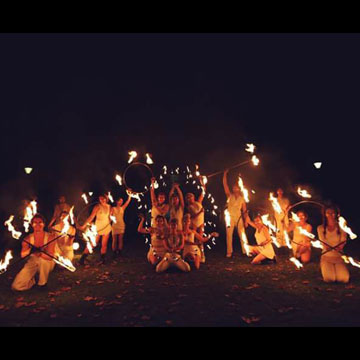 COLLABORATION
Looking for something large scale and unique? Ryn has performed with many of Australia and New Zealand's most talented performers at family festivals, private and large scale events. Ryn has frequently joined forces with many other talented artists to create jaw dropping performances. Shows can be customised for your event's individual needs.
BOOK RYN FOR YOUR EVENT
Do you have an event coming up that needs some sizzling entertainment? Perhaps you need a colourful character to wander around your party creating fun wherever she goes? Fill out the booking request form.