Ryn is skilled at many different fire apparatus! Familiarise yourself with the different props and effects. Ryn has trained with some of the world's leading fire technicians and a fire safety is always present and included within the fire performance quote. Ryn is a fully insured performance artist.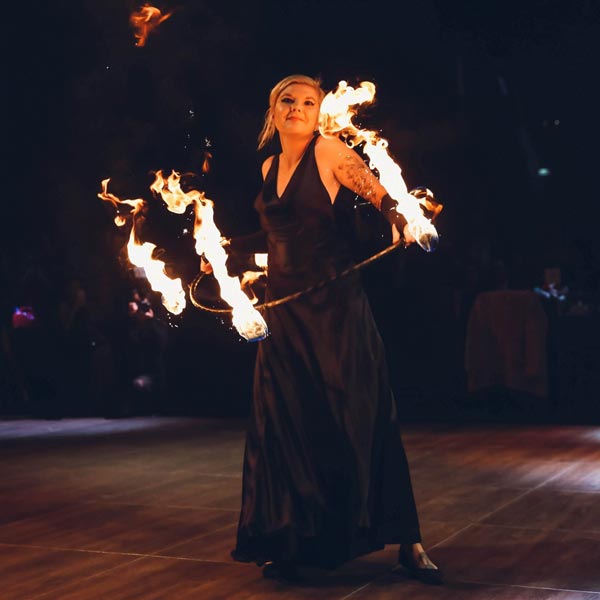 FIRE HOOP
This is Ryn's preferred prop and she manipulates this fearlessly. She performs both as a solo artist with single and double fire hoop as well as with other performers in duos and groups.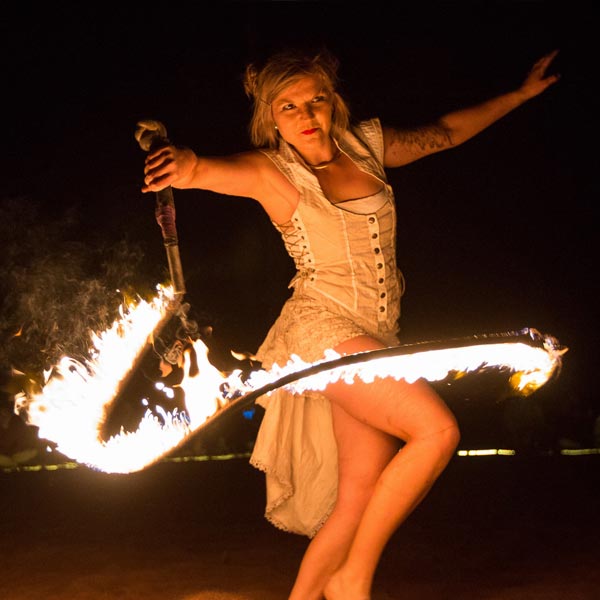 FIRE WHIP
A crowd favourite! The fire whip is an impressive prop with a heck of a lot of fire!!
This fire prop is limited to outdoor performance only due to size.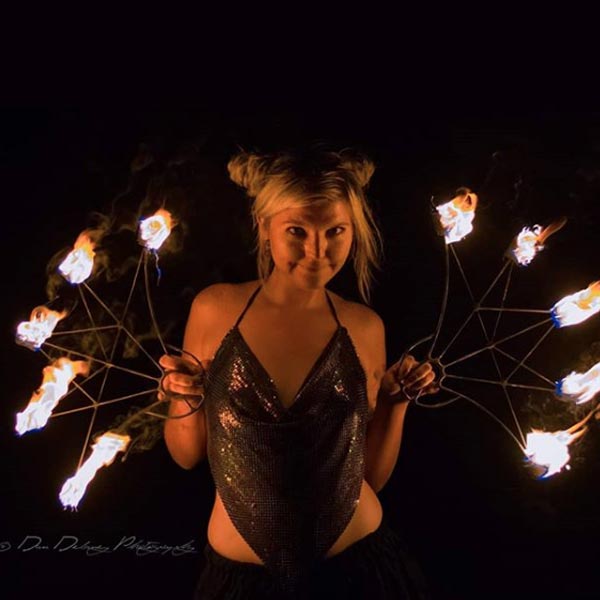 FIRE FANS
Fire fans are a stunning prop performed in solo, duo or group acts.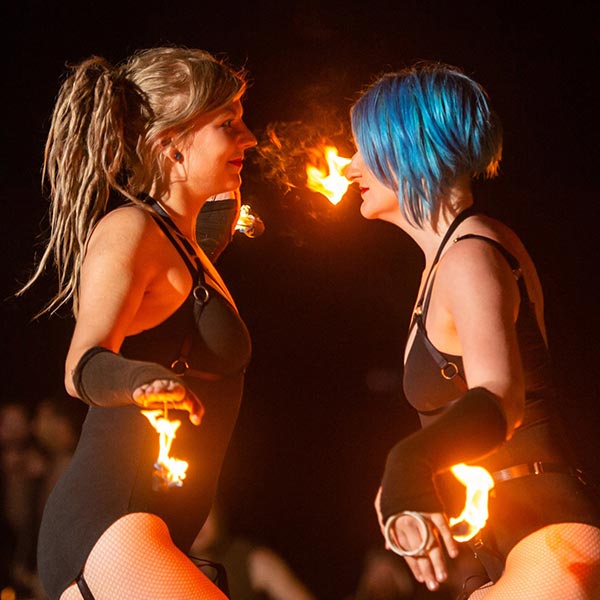 PALM CANDLES
Palm candles are small, static hand-held fire. They are a great opening to a fire set and also work well for roving fire and indoor venues. Dance with palm candles looks beautiful as a solo, duo or group act.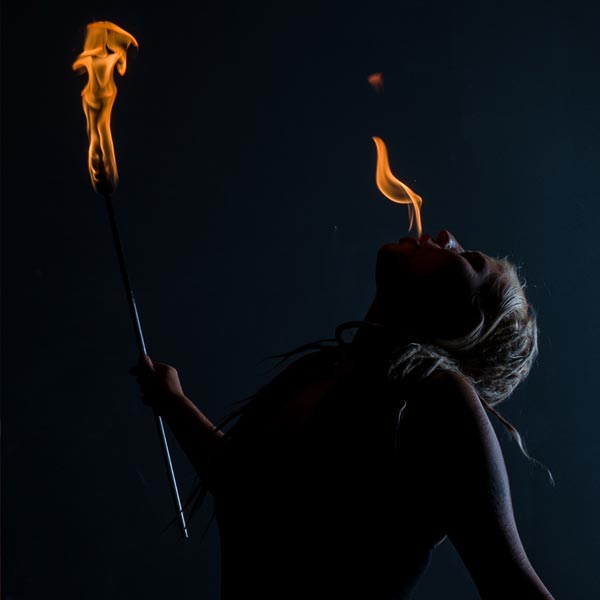 FIRE EATING
An impressive skill that always wows a crowd! Ryn eats fire, extinguishing live torches in her mouth! Fire eating works best indoors and is subject to wind conditions.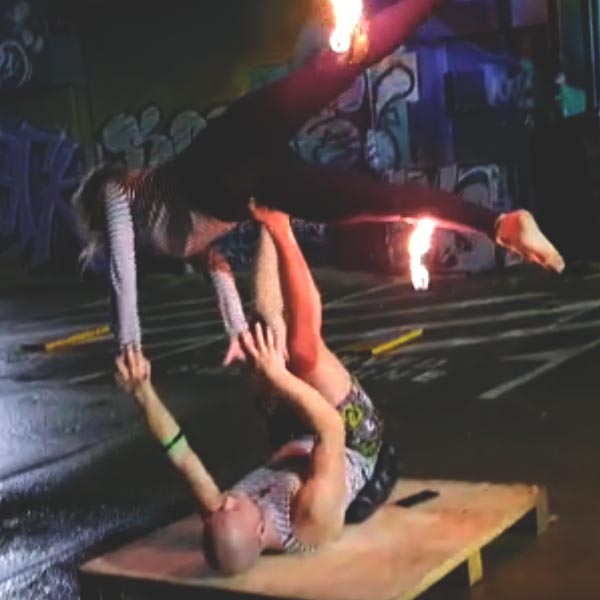 FIRE ACRO
Ryn and Nick Likane combine their partner acrobatics with fire shins to create a unique and mesmerising effect.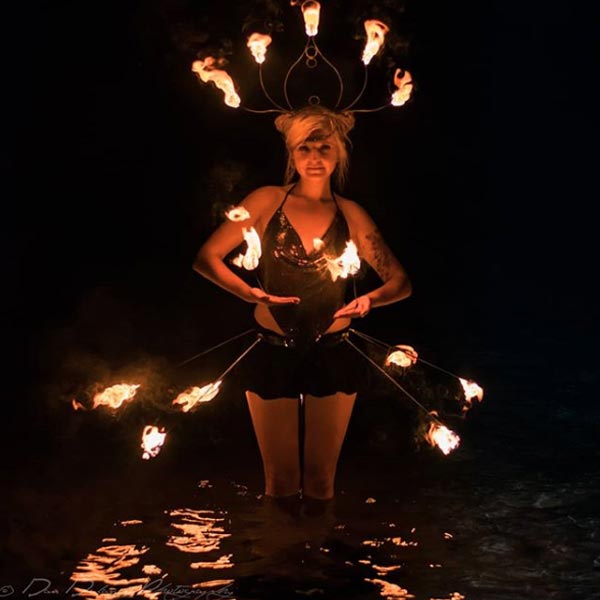 FIRE BELT
This unique fire costume creation accentuates any hip movement making it a spectacular dance prop.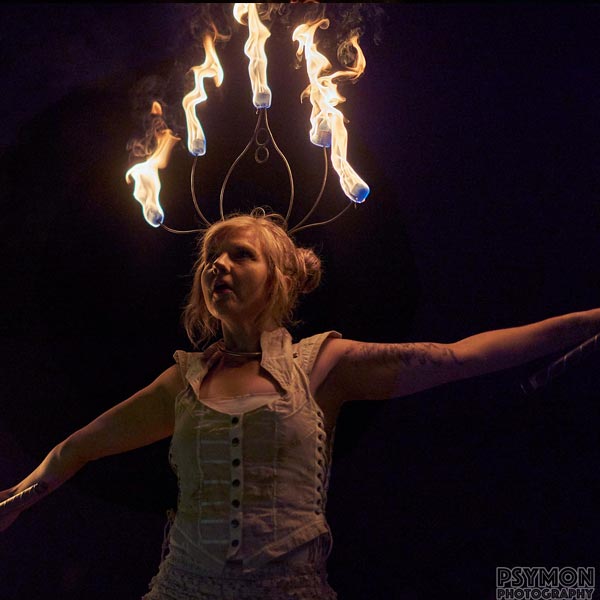 FIRE HEADDRESS
One-of-a-kind fire costume piece designed by Ryn and created by Graham Austin.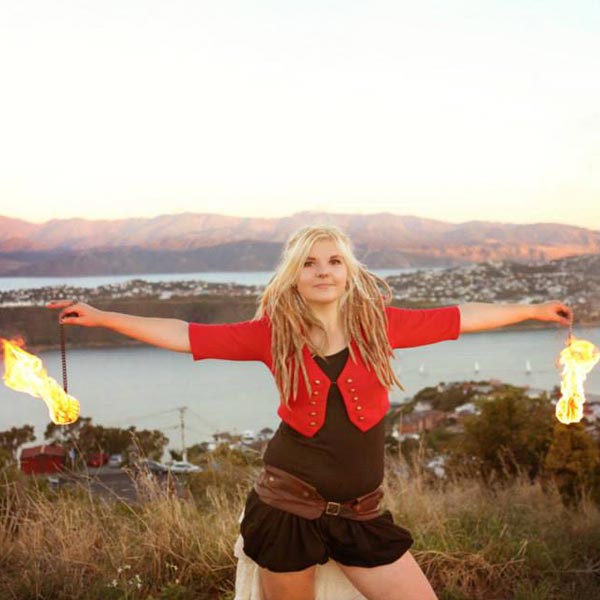 FIRE POI
Fire poi are balls of fire on ropes twirled around to create beautiful fire trails. Ryn can perform fire poi as a solo or as a breathtaking partner or trio poi act.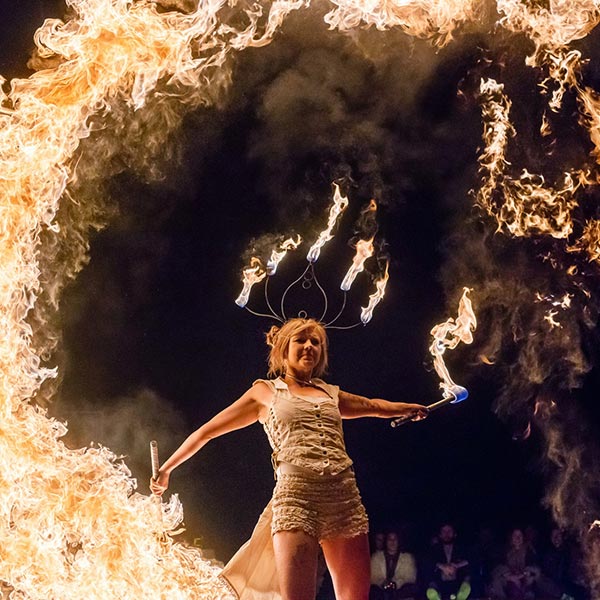 LYCOPODIUM
Lycopodium torches are a truly spectacular fire effect that creates giant flamethrower. Lycopodium makes for an unforgettable finale to a show. Lycopodium fire effects are limited to outdoor use only and dependant on wind conditions.
THEATRICAL PROPS
Ryn can create unique theatrical fire props to suit your event.
Pictured: A Fire skull made for one of Ryn's acts.
BOOK RYN FOR YOUR EVENT
Do you have an event coming up that needs some sizzling entertainment? Perhaps you need a colourful character to wander around your party creating fun wherever she goes? Fill out the booking request form.