Ryn Hooligan has a range of choreographed solo acts suitable for cabaret, variety shows, private and corporate events. Customised shows are also available upon request.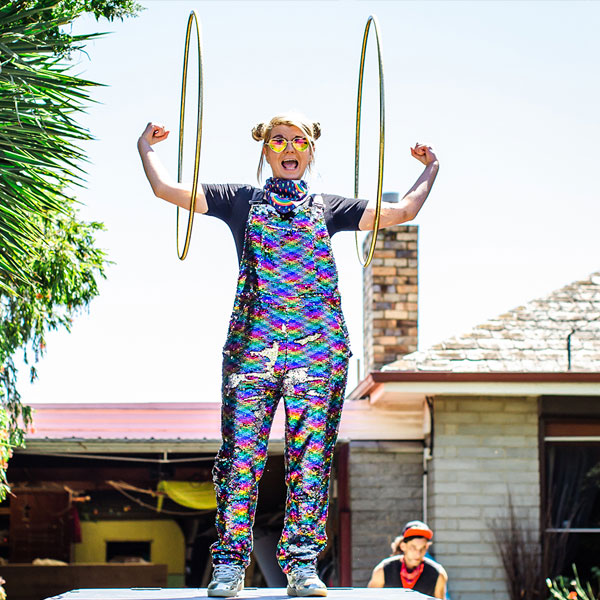 MORE HOOPS!!!
RUNNING TIME:
5 minutes
PROPS:
Day Hoop
REQUIRED SPACE:
minimum 3mx3m
Colourful, fun, and interactive; family friendly multi hoop act. This show will have the crowd laughing and cheering for MORE HOOPS!!!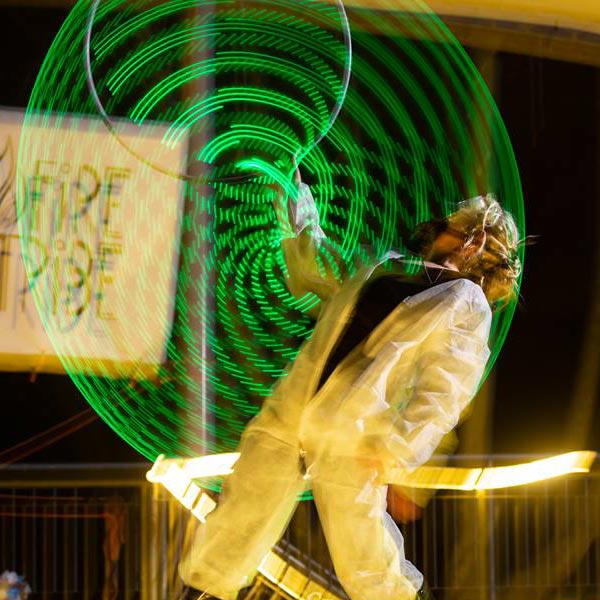 HAZARDOUS SUBSTANCE
RUNNING TIME:
6 minutes
PROPS:
LED Hoop, Day Hoop
REQUIRED SPACE:
minimum 4mx3m
Hazardous substance is an entertaining character driven act revolving around what happens with a bit of 'hoop science' and radioactive mishaps. Featuring comedic costume changes and jaw dropping hoop tricks.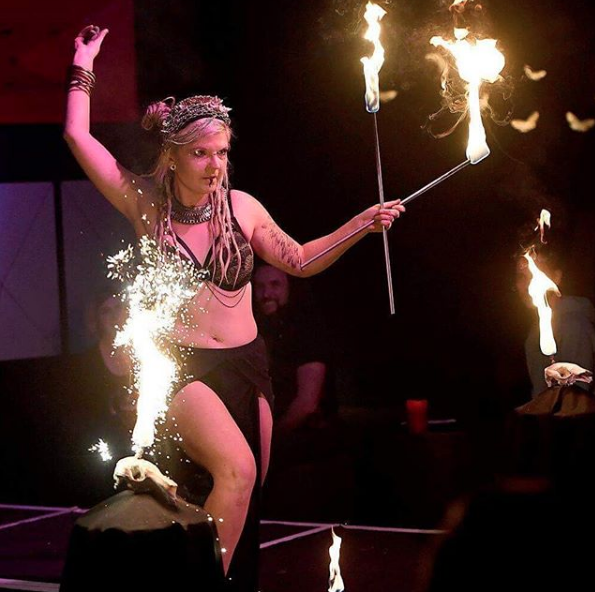 COLONY COLLAPSE
RUNNING TIME:
5 minutes
PROPS:
Fire Skulls, Fire Eating, Fire Hoop
REQUIRED SPACE:
Best suited to an indoor venue, stage size minimum 5x4m.
Spark your audience's attention with this act featuring unique fire props and dance. This fusion fire act combines belly dance to take you on a journey that is dark, deadly and delicious. Fire eating is a skill best performed indoors but this act can be adapted to suit an outdoor environment.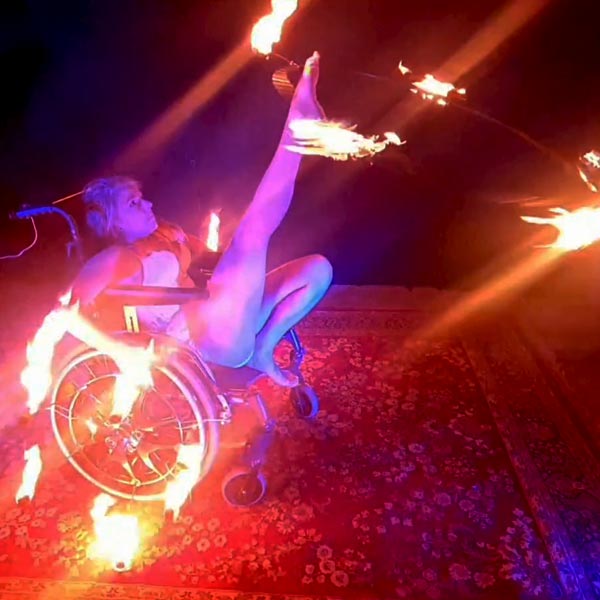 EXPERIMENTS IN ISOLATION
RUNNING TIME:
9 MINUTES
PROPS:
Hoops (Fire/Day), Flaming Wheelchair
REQUIRED SPACE:
Online/Virtual
This act debuted during the first Melbourne Lockdown of 2020 as part of "Cooped Up Cabaret". This act looks deep into the desperate thoughts that go through one's mind while experiencing isolation, and verges on insanity. This act is comedic, dark, seductive and surprising and pushes the limits of expression through digital platforms.